News
The Kinpu-ryu book is available for purchase here.
Digitized recordings from local Kinpu-ryu Masters can be found here.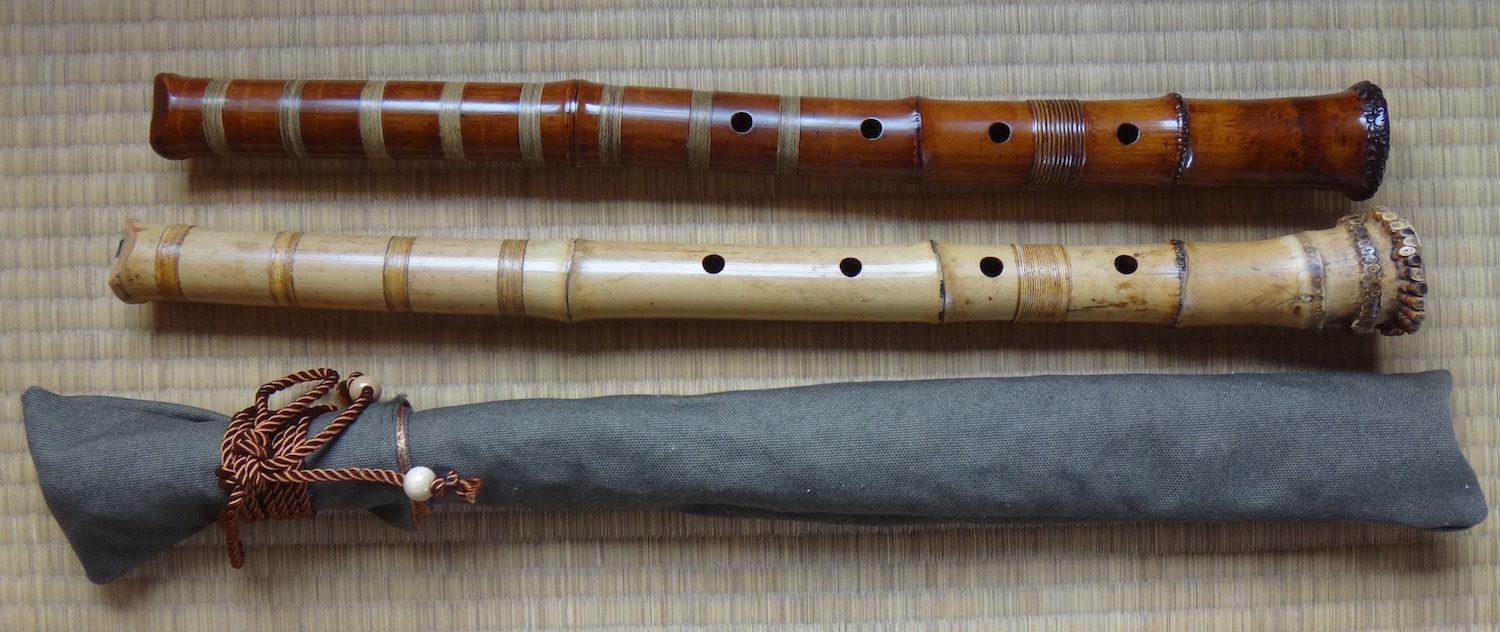 Hon-on(本音)literally means "True Sound." The same characters can also be read in Japanese as "hon-ne," which carries two meanings - "true sound," and "true feelings."
I make shakuhachi in the old, Edo era style, for people who, like some of the Komuso of old, are looking to express their own true sound. Hon-on flutes are Edo-style ji-nashi, which means that they make maximum use of each individual piece of bamboo's natural, mysterious tone color. Each flute receives several months of attention, during which it is carefully tuned and balanced to a premodern Japanese aesthetic that is ideal for old-style honkyoku playing.
In addition to Edo-style shakuhachi, I also do repairs and sell used and vintage shakuhachi, both ji-ari and ji-nashi. Feel free to use the contact form if you have any quesitons.